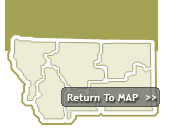 Located on the west shore of Flathead Lake, the consistent winds of Dayton Bay make it the perfect location for a day of sailing. Dayton Yacht Harbor serves landlubbers and experienced sailors by providing summer slips, sailboat sales and rentals, workshops, and winter dry storage. Nearby is Mission Mountain Winery, Montana's first bonded winery.

Dayton is the perfect spot to embark for a trip to Wild Horse Island, a 2,200 acre primitive state park that is home to bald eagles, osprey, big horn sheep, deer and wild horses. Only six miles to the west of Dayton is Lake Mary Ronan, a small, picturesque lake known for its year-round fishing.

Dayton is located in southwestern Montana, approximately 10 miles north of Polson.


Cities near Dayton Montana