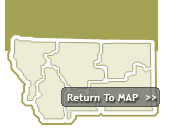 Hungry Horse is at the edge of the lake formed by Hungry Horse Dam. It is surrounded by spectacular mountains, and is a stones throw away from Glacier National Park's west entrance.

Hungry Horse was named when two draft horses used for logging the area wandered off during the severe winter of 1900. The horses, Tex and Jerry, were found a month later, all scraggly and hungry. The post office was established in 1948, when the federal government began planning to dam the South Fork of the Flathead River. The dam was completed in 1952. The west side of Hungry Horse Reservoir Road begins at the dam site. Boating, camping, fishing and hiking can be enjoyed in this area.

Hungry Horse is located in northwestern Montana, 9 miles south of the west entrance of Glacier National Park.


Cities near Hungry Horse Montana