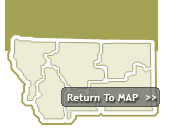 Drummond was named after a trapper by the name of Hugh Drummond. He operated a line of traps and made his camp where the railroad station now stands. Many people flooded into the area with the gold rush of the 1860s.

Elevation: 3,948 feet.

Drummond is located in southwestern Montana, on I-90 between Missoula and Helena, just north of Philipsburg .


Cities near Drummond Montana