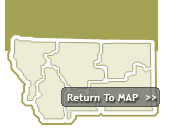 Manhattan received its name from a group of investors who bought much of the land and also operated the Manhattan Malting Company. Manhattan was originally located a mile north of where it sits today. It was moved to become a railroad station. Prohibition ended the malting business after 23 years of profits. The stone malt house still stands today.

Elevation: 4,243 feet

Manhattan is located in south centralMontana, 20 miles northwest of Bozeman.


Cities near Manhattan Montana