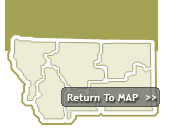 Cardwell is situated on the Jefferson River. The town was named for a property owner, Edward Cardwell. The first post office was established in 1909 with Agnes Johns as postmaster.





The famous television news broadcaster, Chet Huntley, was born in Cardwell.

Cardwell is located in southwestern area of Montana, 37 miles east of Butte on I-90.


Cities near Cardwell Montana