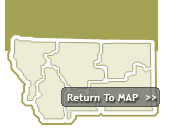 Jefferson City was named after President Thomas Jefferson by Lewis and Clark. The town began as a stage stop for passengers and freight between Fort Benton and Virginia City. The first post office was established in 1866 with William Rutan as postmaster.

In early years, this area yielded millions of dollars in gold and silver.

Jefferson City is located southwestern Montana, south of Helena on I-15.


Cities near Jefferson City Montana