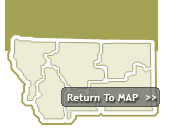 Savage finds its origins as a result of the U. S. Reclamation Service developing the Lower Yellowstone Irrigation Project and is named after the supervising engineer, H. M. Savage. Sugar beet farms benefited with the opening of a sugar beet factory in Sidney just 16 miles away in 1925.

The Agate Stop, home of the Montana Agate Museum, presents God's Paintings in Stone. See world class Scenic Montana Agates set into hand-crafted gold and silver jewelry. One of nature's largest Montana Yellowstone River agates (27 pounds) is on display along with many natural, or carved and sculpted Scenic Montana Agates. The Agate Stop also houses local art depicting the stories of Captain Clark's journey down the Yellowstone.
Savage has fuel and essentials at Valley Fuel Convenience Store and vehicle service at the Valley Garage. After house burgers can be found at Savages Burns Creek Inn. Savage's Senior Center serves Thursday dinners and cards as entertainment for seniors.
Just two miles southeast from Savage, enjoy camping, hunting and trapping at Elk Island Wildlife Management Area. Other pursuits include agate hunting, asparagus and berry picking, bird-watching, wildlife viewing, boating and fishing. A boat launching ramp allows access to the river and islands.

Savage is located in eastern area of Montana, near the North Dakota border on MT Highway 16 just southwest of Sidney.


Cities near Savage Montana