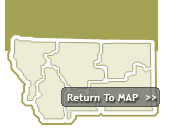 The Historical Society Museum in Helena traces the town's earliest beginnings of Lambert from 1914 with a historical tribute to its native son, former Governor Nutter.

Lambert began as a stage station on the Great Northern Railroad. The first post office was established in 1914 with Edmund Bronson as postmaster .

Lambert is located in northeastern area of Montana, on MT Highway 200 west of Sidney.


All Lambert Businesses

Church (1)

Cities near Lambert Montana