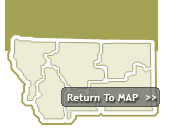 Hobson was named for an early-day rancher, S. S. Hobson. He owned the Campbell and Clendenan ranches and later became a state senator. The post office was established in 1912 with Thomas Nicholson as postmaster. Previous to this date, the post office was at another location and was called Philbrook. It took on its new location when the Great Northern Railroad came through in 1907-1908.

The Big Snowy Mountains lie south of this agricultural community. There are camping and hiking opportunities at Crystal Lake, 20 miles south of Moore.

Hobson is located in central Montana, west of Lewistown on U.S. Highway 87.


Cities near Hobson Montana