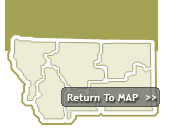 Heron is the 'Last Best Place' in Montana! Located between the beautiful Cabinet and Bitterroot mountains on the western side of Montana, in Sanders County bordering Idaho.

Heron is situated on the Clark Fork River. The 1st post office was established in 1884, with William Quirk as postmaster, and closed in 1888. It reopened in 1891, and by 1915 a fine framed general store, owned by Henry Schwindt, housed the post office.

Today, Heron is the home of the Heron Community Center, which is a thriving, non-profit organization which provides many activities all year round for the local and bordering communities. A home-town 4th of July parade & festivities, The Great Blue Heron Faire in July, a Christmas Program and tree lighting, and a New Year's Eve party are just a few of the events in this small, rural community. The community center also houses an active Senior group, with economical, home-cooked dinners every Wednesday night, The Laurie Hill Library, a preschool, The Heron Grandview Museum.

Heron is also the home of the Heron Players, a local drama group who have become known far and wide for their humorous, interactive dinner/theaters twice a year, in April and October.

In August, you can also see Shakespeare in the Parks on the lawn of the beautiful 'Field of Dreams'. This baseball field and community park hosts softball tournaments summer and winter, and is the field of choice from as far away as Sandpoint, Idaho!

Heron is a friendly little community supported by a great many volunteers from every walk of life, and a more beautiful place to relax would be hard to find!

Heron is located in northwestern Montana, just east of the Idaho border on I-90.


Cities near Heron Montana