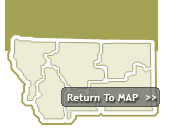 Opheim is part of a rich wheat growing region. During the homestead era, between 1900-1918, this community and the smaller ones to the east were much larger. Opheim was named for Alfred Opheim, the second postmaster (his wife was the first). The original townsite was a few miles away. When the Great Northern Railroad reached the area in 1926, the town was moved so as to be located next to the rail line.

On the 51 mile stretch of road between Glasgow and Opheim along MT Highway 24 lie some of the wildest prairie lands in the northern part of Missouri River Country..

Opheim is located in northeastern area of Montana, on MT Highway 24 near the Port of Opheim into Canada.


Cities near Opheim Montana