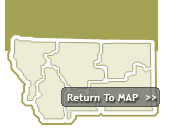 Circle is another 'cow town' and picked up its name after the brand used on the cattle of one of Montana's earliest ranches, owned by Cross and Twiggly. The Circle of today is still very farm and ranch oriented. Accommodations are available.
Elevation: 2,450 feet

Circle is located in northeastern area of Montana, between Glendive and the Fort Peck Reservoir.


Cities near Circle Montana