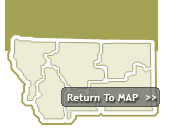 Busby is on the Northern Cheyenne Indian Reservation. This tiny town is the site of a historic and culturally significant reburial in 1993. The remains of ten men, five women, and two children who had died about 116 years earlier during the Indian Wars were buried in a circle near the Two Moon Monument on US Highway 212. The remains had been in the possession of Harvard's Peabody Museum, the National Museum of Health and Medicine and the Smithsonian Institution's Museum of Natural History. In 1990, a federal law permitted the remains to be returned to the reservation, where they are now buried.

The Chief Two Moon Monument at Busby was built in 1936 by an Indian trader, Moicure, in memory of Chief Two Moon who participated in the Battle of the Little Bighorn.

Busby is located on the Northern Cheyenne Indian Reservation, 26 miles east of Crow Agency.


All Busby Businesses

Church (1)

Cities near Busby Montana